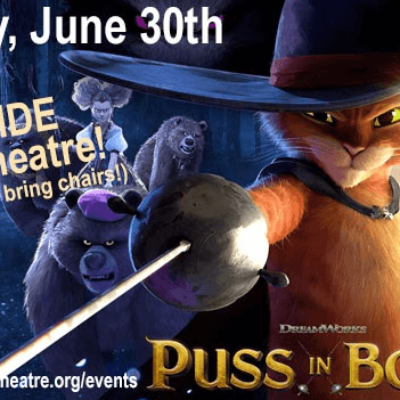 On June 30, audiences of all ages are invited to join the iconic feline hero on a captivating adventure that promises to be filled with magic, laughter, and heartwarming moments.
Featuring the voices of Antonio Banderas, Salma Hayek, and Zach Galifianakis, Puss in Boots: The Last Wish showcases stunning animation, unforgettable characters, and a story that will leave you mesmerized. The event kicks off at 6:00 pm with a special pre-film activity for kids—a thrilling treasure map through the neighborhood. Then, at approximately 8:00 pm, settle in for the film screening.
Admission to the event is free, with a suggested donation of $5.00 per person to support the preservation of the Historic Elitch Theatre. Concessions will be available, including delicious sandwiches donated by Heidi's Brooklyn Deli. So, grab your popcorn, gather your loved ones, and get ready for an unforgettable movie night with Puss in Boots.